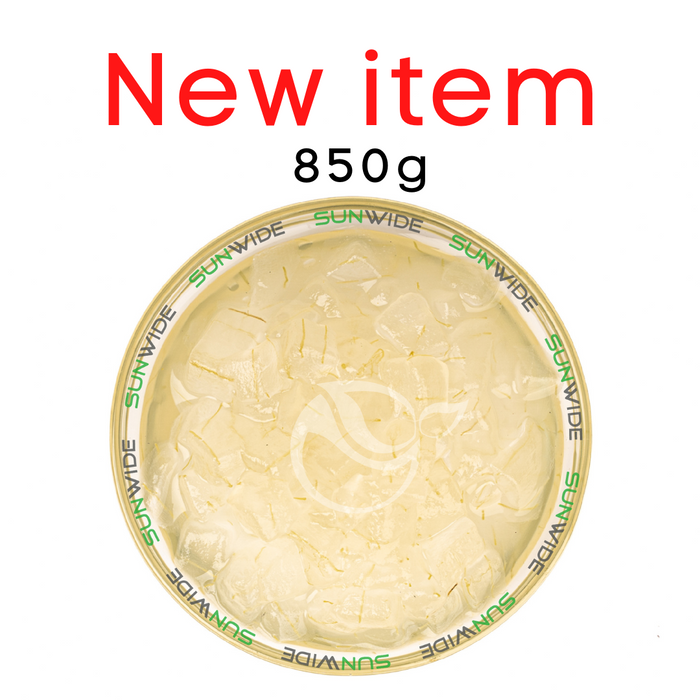 Honey Aloe Vera 850g
Original price
$5.90
-
Original price
$61.90
Honey Aloe Vera can be used as a topping in bubble tea, dessert, ice cream, soft serve, pastry, cocktail, smoothie, shaved ice, and slushie.
Honey aloe vera is the aloe vera soak with honey. The fibrous honey aloe vera can be used as a flavour embellishment on desserts and drinks. With the refreshing taste of aloe vera, it is very suitable for applying in fruit-flavoured cocktails or beverages.
Our Honey Aloe Vera is ready to eat. It can be consumed with the jumbo sized straws. 
Ingredients:  Aloe Vera 65%, Water, Sugar, Citric Acid
Method of Application?Adjust the amount of product to your personal taste.
Storage Instructions?dry and cool area.
Packaging: 850g per can/ box of 12 cans
Made In Taiwan