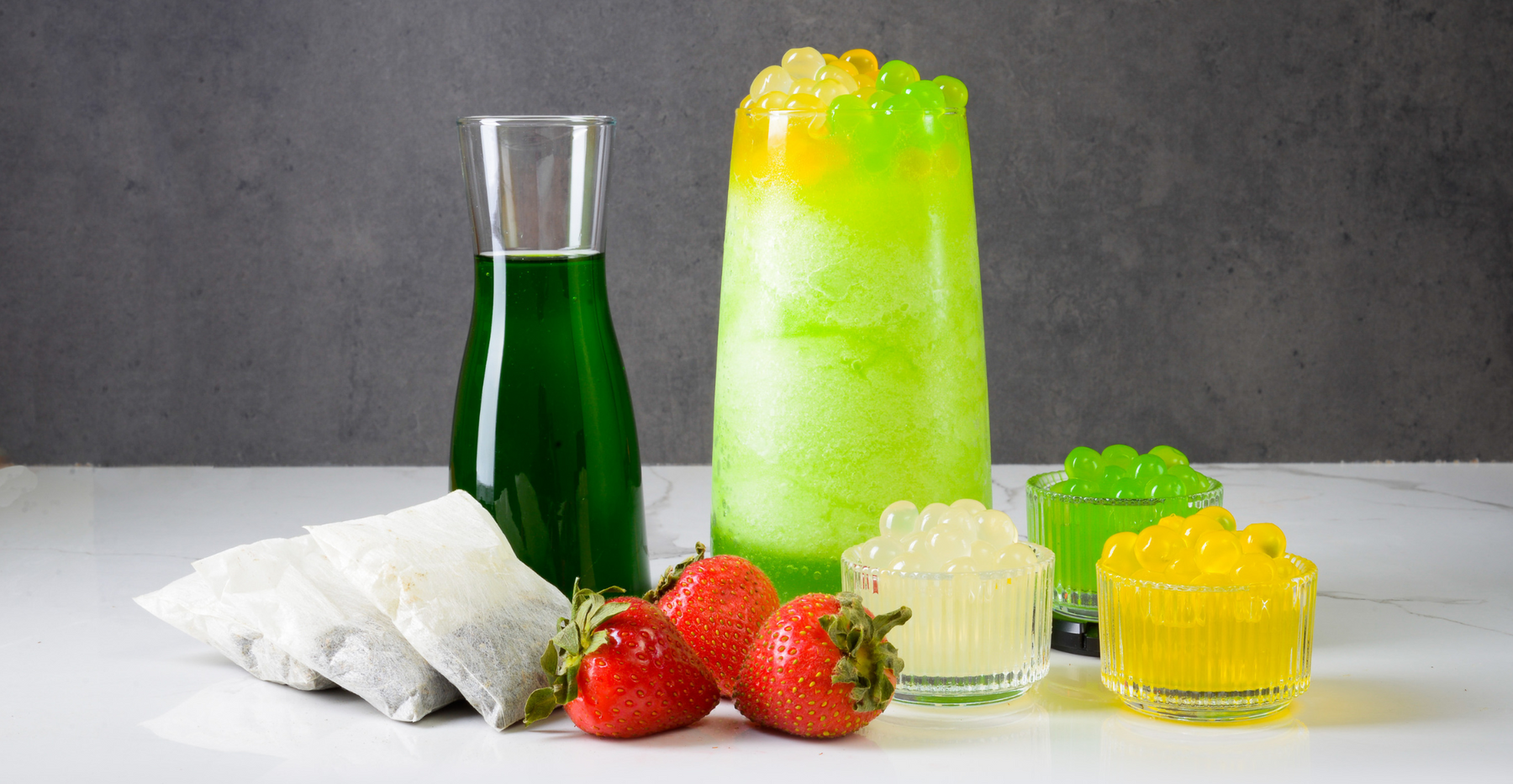 "Honeydew Oasis" Boba Tea Slush Recipe
Escape to a tropical paradise with this super creative and delicious boba tea slush recipe featuring honeydew syrup. This dairy-free boba tea is a perfect treat for those who are lactose intolerant or are looking for a lighter alternative.
Ingredients:
Instructions:
Brew a strong cup of green tea and let it cool. The green tea provides a light and refreshing base to complement the sweet and juicy honeydew flavor.

In a blender, mix the cooled tea, honeydew syrup and ice. The honeydew syrup will bring a sweet and juicy honeydew flavor to the drink.

Blend for 1-2 minutes. And pour the tea slush into a glass.

Add the cooked tapioca pearls to the glass. The tapioca pearls will bring a chewy texture to the drink, creating a fun and satisfying experience with each sip. And add the popping pearls as well, to bring in a fruity flavor and multiple textures.

Optional: top with honeydew melon balls and mint leaves for garnish. This not only adds a beautiful and visually appealing touch to the drink, but also enhances the fresh and fruity flavor.

Serve and enjoy your delicious "Honeydew Oasis" boba tea slush!
This bubble tea slush recipe is a perfect alternative for those who are looking for a lighter, dairy-free option. The sweet and juicy honeydew flavor, combined with the chewy texture of the tapioca pearls and the fruity popping pearls, make it a truly unique and enjoyable drink. So why not try this recipe out and escape to a tropical oasis with every sip!