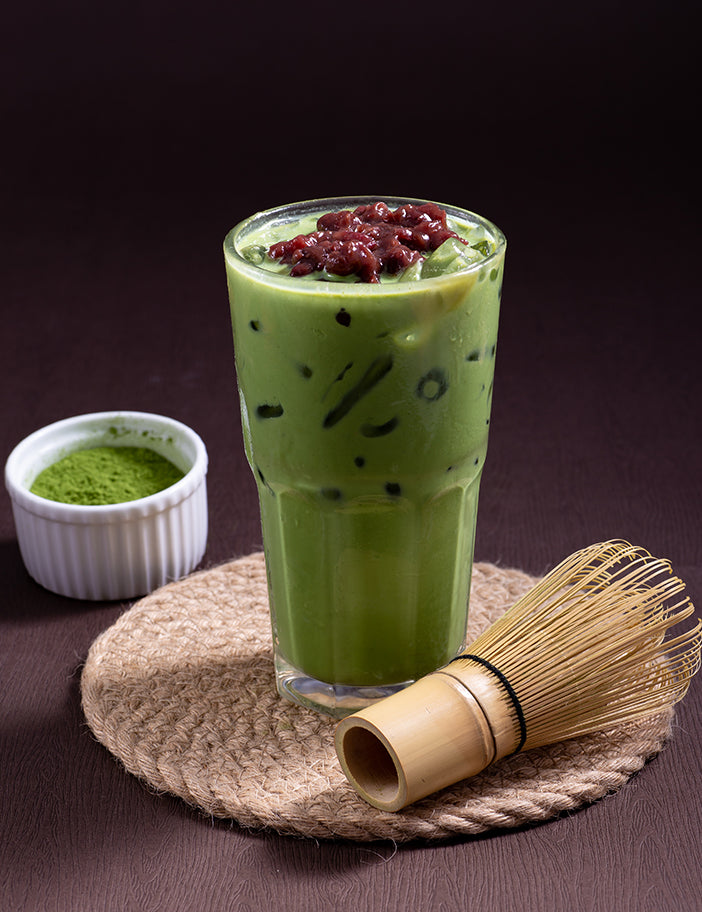 Matcha Latte with Red bean
If you like matcha, you will know matcha is best serve with red bean. 
Matcha Latte is a popular drink in cafe when you don't want to drink coffee.  
With red bean, adding a twist of Japanese flavor in your cup. 

Ingredients:
2 teaspoons Matcha powder
200 ml hot water
30 ml Fructose
500 ml cold milk
A scoop of Red Bean
Steps:
Add Matcha powder and water to a container and whisk in an M shape, gently breaking up any lumps, until the mixture starts to froth. Add fructose to taste and stir until dissolved

Put one scoop of red bean to cup and fill with ice

Pour in matcha mixture and top with cold milk 

Stir well and serve.
Sunwide has all the ingredients you need. Shop now!