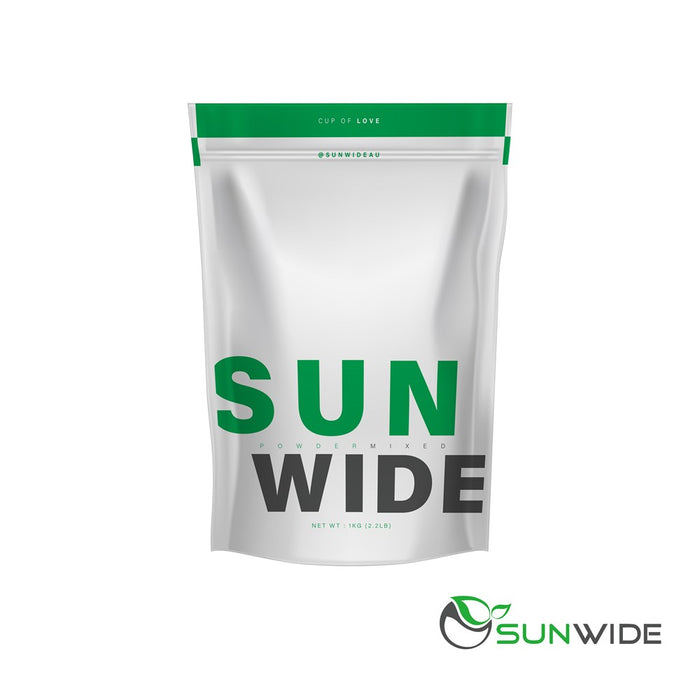 Ai Yu Powder 1kg
Sold out
Original price
$19.00
-
Original price
$279.00
1 bag: $ 17.00
1 box (20 bags): $ 259.00 (23.82% off)
Our Ai Yu Powder is used to make Ai Yu Jelly. Ai Yu Jelly is one of the typical dessert in Taiwan. The crystal clear jelly with lemon flavours creates light and refreshing toppings.
It can be used as a topping in bubble tea, dessert, ice cream, soft serve, pastry, cocktail, smoothie, shaved ice and slushie.
The texture and size of the Ai Yu Jelly can be consumed with the jumbo sized straws.

Method of Application:

1. Dissolve 100g ai yu powder with 600ml hot water. (1:6 ratio)
2. Pour into a container.
3. Cool down and then refrigerate it for around 1 hour (Consume within 7 days) 
Storage Instructions:Dry and cool area
Packaging: 1kg per bag/ box of 20 bags
Made In Taiwan