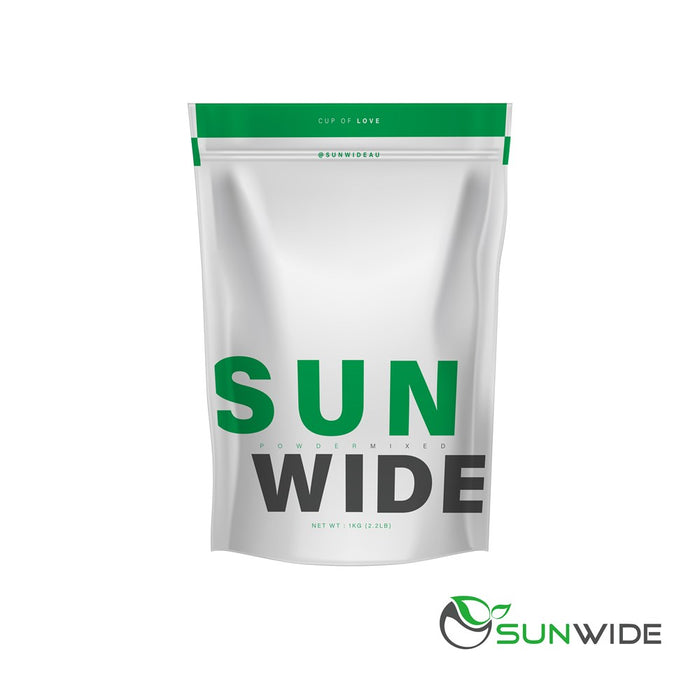 Milk Foam Powder - Cheese Flavour 1kg
Original price
$23.00
-
Original price
$320.00
Feeling like to have some milk foam on your drinks today? Start using our Milk Foam Powder to create a brand new taste of the drinks.

Create the latest and hottest trend beverage 'Cheese Foam Tea' with Sunwide Whipping Powder. The Whipping/ foaming powder creates the cream foam on top of your favourite beverage, it is best served with green tea, black tea, milk tea or coffee. The Milk foam powder can also be using as base to adding other flavor to be those inner stuffing of souffle or fondant au chocolat.

The cheese flavour adds a subtle and irresistible salty flavour to the cream. You can also be creative with it by adding sea salt to make sea salt cream.


Method of Application:

1. Prepare 250ml milk or cold water and 100g milk powder into blender. (Tips: Add an ice cube to get better result)
2. Blend for 5-6 minutes.
3. Ready to serve on top of you drinks. (Store in refrigerator and consume within 6 hours) 
Storage Instructions:Dry and cool area
Packaging: 1kg per bag/ box of 20 bags
Made In Taiwan