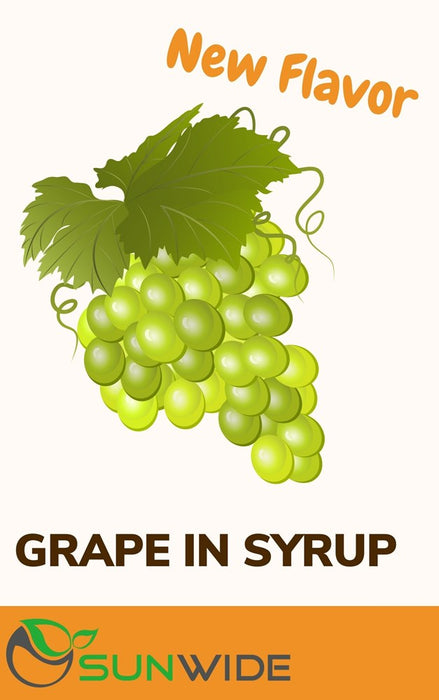 Grape in Syrup 850g
Original price
$7.87
-
Original price
$88.00
Grape in Syrup can be used as a topping in bubble tea, dessert, ice cream, soft serve, pastry, cocktail, smoothie, shaved ice, and slushie.
Grape is a comparatively high price fruit. By using our Grape canned saving the time and labour for manual peeling when using. Canned food makes it easier to control the quality and cost of your product, and it is ready to use.
Our Grape in Syrup is without skin. The different from the common canned Grape. Its less sugar in the syrup than the common ones, can maintain the original flavour of the fruit and taste more natural. It is ready to use once opened.
It is popular toppings in making fruit tea and fruit smoothies.
Our Grape is ready to eat and without cutting as a whole pieces of Grape. 
Ingredients:  Grape 58%, Water, Sugar, Citric Acid, Sodium Erythorbate
Method of Application?Adjust the amount of product to your personal taste.
Storage Instructions?dry and cool area.
Packaging: 850g per can/ box of 12 cans