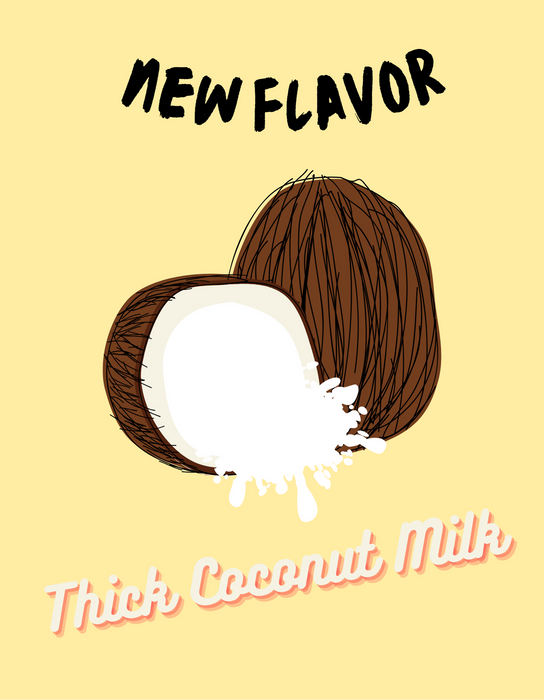 Thick Coconut Milk 1kg
Original price
$10.00
-
Original price
$82.00
Our Thick Coconut Milk is extracted from the finest coconuts, meticulously processed to achieve a luscious and creamy texture. Each bottle is filled with pure coconut goodness, without any artificial additives or preservatives.
Indulge in the rich and velvety taste of our Thick Coconut Milk, perfect for enhancing the flavors of your favorite recipes. Whether you're preparing delicious curries, mouthwatering desserts, or creamy smoothies, our Thick Coconut Milk is a versatile ingredient that adds a touch of tropical luxury to every dish.
Experience the authentic taste of the tropics with our Thick Coconut Milk, made with love and care to bring you the true essence of coconuts. Suitable for both culinary enthusiasts and professional chefs, our product ensures a delightful and satisfying culinary journey.
Discover the convenience of our 1kg pack, providing you with an ample supply of Thick Coconut Milk to unleash your creativity in the kitchen. Elevate your cooking experience and bring a taste of paradise to your dining table with our premium Thick Coconut Milk. Order now and embark on a culinary adventure filled with rich and authentic coconut flavors!
Ingredients:  Coconut Water, Coconut, Sugar, Sodium Caseinate, Diglycerides Acids, Polyglyceryl Acid, Sodium Bicarbonate.
Method of Application?Adjust the amount of product to your personal taste.
Storage Instructions?dry and cool area.
Packaging: 1kg per package/ box of 12 pcks