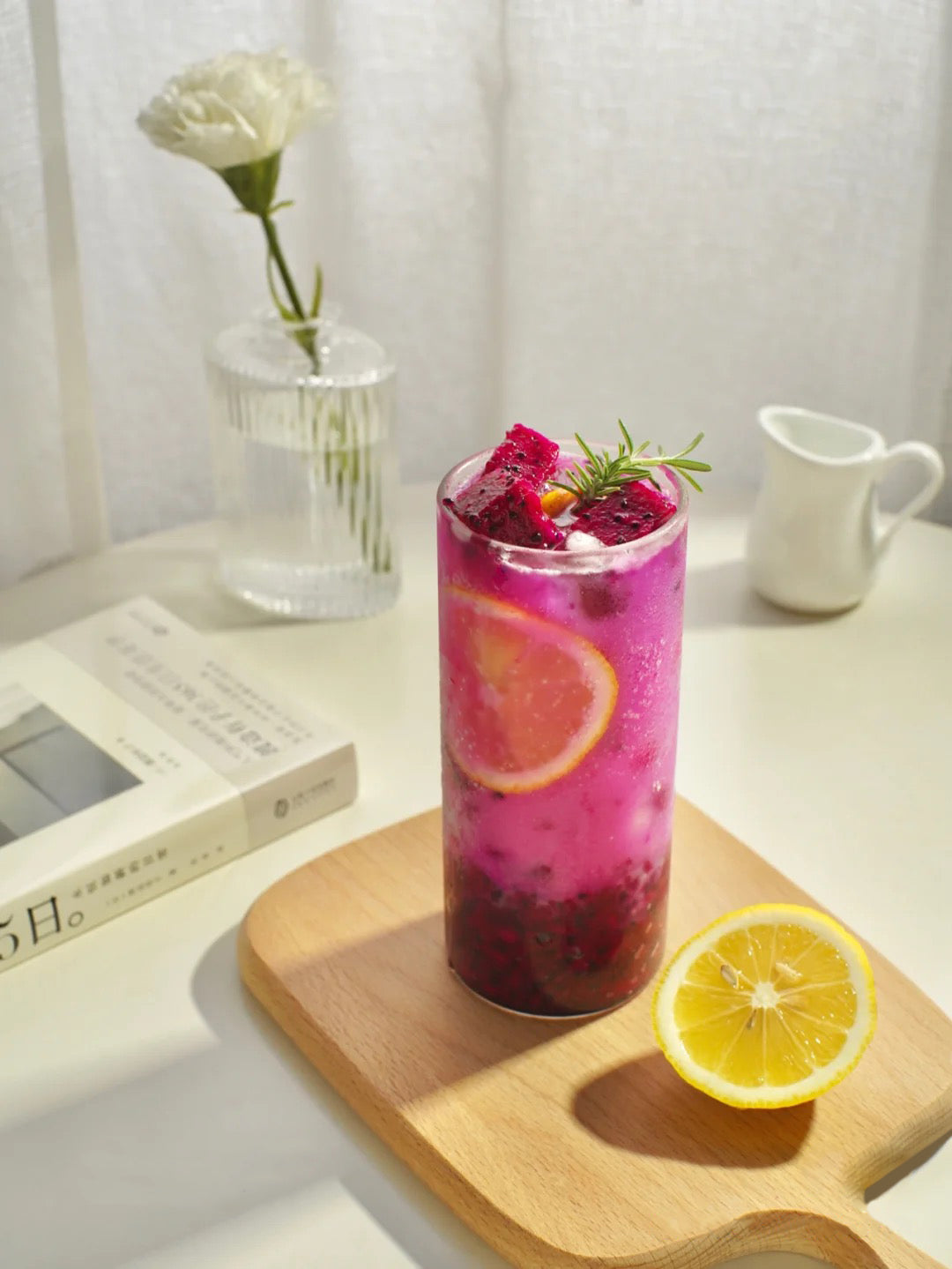 Dragonfruit Lychee Boba Tea
DRAGONFRUIT LYCHEE BOBA TEA
3 mins prep | 1 serving 
Ingredients:
○ Jasmine Green Tea Bag
○ Ice 2 cups 
○ Tapioca Balls
○ Diced Dragonfruit 50g 
○ Lychee Syrup 20g
○ Frutose 20g
Method:
Step 1: 
Brew Jasmine Green Tea into 250g boiled water and rest for 15mins.
Step 2: 
Prepare full cup of ice and filter the tea to completely cold.
Step 3:
Prepare the Tapioca Pearls (Recipe link)
30 seconds Quick Tapioca now available 
Step 4:
Put below ingredients into the serving cup in the following order: 
   - Cooked Tapioca Pearls 2 Tbsp
   - Ice 200g 
   - Frutose 20g
   - Lychee Syrup 20g
   - Diced Dragonfruit 40g
   - Green Tea (cold) 250ml
Step 5: 
Mix well, and you are ready to enjoy!